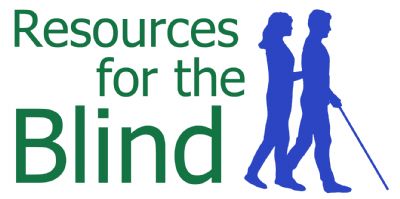 Occupations

Lack of employment for the blind and visually-impaired is a chronic problem all over the world. With adaptive tools and techniques, blind persons can perform most occupations. We want to highlight possibilities, and provide networking and resources. Let us know who we've missed!

Here is an excellent Career Guide for People with Disabilities.
---
Artist

John Bramblitt, painter. Here is a video about his work.

John Furniss - Makes and sells artistic woodworking. Here's his Facebook.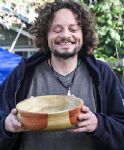 Mandy Jones, - Married. Makes and sells handmade leather goods. Here is her Twitter.


---
Attorney

James Dean, United States - Jamie has successfully tried cases to juries in state and federal courts in North Carolina and Virginia. He has argued before the Court of Appeals of North Carolina and United States Court of Appeals for the Fourth Circuit. Beyond traditional commercial litigation, Jamie uses his decades of experience with adaptive technology to advise clients grappling with the rapidly evolving area of website accessibility. In 2008, Jamie won a silver medal in rowing in the Paralympic Games. He is also a Deacon at Salem Presbyterian Church, and a volunteer with the Forsyth County Jail & Prison Ministry.


---
Beekeeper

This organization has assisted with several beekeeper projects.
Ojok Simon, Uganda - A partially sighted Ugandan who trains rural blind and partially sighted persons to become independent, self reliant and role models through bee keeping. His organization supports the graduates with bee hives and now 28 adult blind and partially sighted men and women are practicing bee keeping in the area. More at HIVE Uganda.


---
Business owner

Sharmese Anderson, United States - Owner of Styles for All Seasons, officer in several councils of the blind, advocate for service and CNI dogs. National Association of Professional Women. ''In order to fully accomplish God's plan for me I must continue to pray, persevere and sacrifice. I'm not ashamed to be who I am and I am determined to serve, love and trust God until the day I die!'' Her vision loss is due to Retinitis Pigmentosa.

James Boehm, - Blinded by a 2010 suicide attempt, James now runs Kustom Cane, and uses his ''You Cane Give'' initiative to supply used canes to Global Cane Outreach. Here's a video about his effort.


---
Doctor

Tim Cordes, United States - The second blind person ever to be accepted to an American school of medicine. Her is a Wikipedia article.


---
Garden, farm, greenhouse, orchard

This organization has assisted with several farm, garden, or greenhouse projects.

Crown Financial Ministries teaches some blind students Foundations of Farming.


Joe Ibanez, Philippines -


---
Massage therapist

Some examples:
Seeing Hands Nepal
Orlando Gadiola Macasu, Philippines -


---
Musician

Digital music production (in Vietnamese).
One of twelve songs composed and presented (in Vietnamese).
Kyle Zaika Dayami, Philippines -

Keno Dela Rosa, Philippines -

John Khawas, India - As a child, John became blind and lost his parents within a few years, causing him to go into deep depression. Then he began turning his poetry into songs that celebrate the hope he has found in Jesus. Here is a video (in Nepali).

Ken Medema, United States -

Benedicto Santiago, Philippines -

Nobuyuki Tsujii, Japan - World-renowned pianist and composer. Video of the pianist in tears as he plays his composition ''Elegy for the Victims of the Tsunami of March 11, 2011 in Japan'' at Carnegie Hall.


---
NGO Director

Rajendra Dhital, Nepal - Founder, Real Nepal Blind School and Dream Home.

Robert Malunda, Zimbabwe - Founder/director of Gateway to Elation that runs computer courses for the blind.

Amrit Rai, Nepal - Director, Nepal Association of the Blind.


---
Pastor

Dave Andrus, United States - Pastor and former head of Lutheran Blind Ministry.

Reynold and Judith Malinao, Philippines - I'm very grateful to our all-mighty God for what He has done in my life. In spite of my visual impairment, the Lord chose and called me in the ministry.

I became a follower of Jesus through the radio ministry of a Christian station in the Philippines. After I graduated from Wesleyan Bible College in 2001, God allowed me to become the pastor of Naujan Bible Christian church in Mindoro.

In 2007, the executive director of RBI approached me about leading Bible studies for blind students. ''This was very timely, because I just finished my ministry in Mindoro. While doing my Bible study sessions with the kids, it was made clearer to me that the Lord has entrusted me again with a new ministry.''

I really thank the Lord and praise Him for this very challenging ministry that He has entrusted to me. It is very challenging because I have to face all the risks and dangers of traveling alone from the office going to various schools. But God never fails on His promise that He will always guide, protect and be with me like what Jesus said in Matthew 28:19-20. ''Go ye therefore, and teach all nations, baptizing them in the name of the Father, and of the Son, and of the Holy Ghost: Teaching them to observe all things whatsoever I have commanded you: and, lo, I am with you always, even unto the end of the world.'' Amen! Most of all, it is the love of the living God that gives me joy in doing this special ministry.



---
Personnel manager

Marie Joyce Lopez, Philippines - Joyce worked at Resources for the Blind in Manila, where she coordinated our blind workers that assist students. She also is frequently in charge of the summer camp.


---
Piano tuning and repair

Marshall Tucker, United States - Married (his wife is also totally blind), two children. Marshall had ''positive pitch'', so he could identify a note simply by hearing it. The Marshall Tucker Band is named after him. ''I've never regarded blindness as a handicap -- it's a nuisance, a real nuisance sometimes!'' Watch a video about him.


---
Sales manager

Randy Atkins, - Randy took disability after he became blind, then went back to college for a degree in business administration, and now works as an inside sales manager. His son is a great help to him. A video about Randy.


---
Social worker

Baby Padasas, -


---
Street vendor

Abdul Mannan, roving street vendor in Bangladesh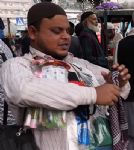 Abdul Mannan, Bangladesh - Married, father of two. Street vendor, Dhaka, Bangladesh. Even though he is blind he is not displeased with God; he trusts in God in all his work. See a video about him.




---
Teacher

Abdulaziz Dapilin, Philippines - ''Top Ten'' score in licensure exam for teachers. Elementary teacher, Western Mindanao State University, Philippines.

Arthur Lown, United States - Married, father of four. Ph.D., Special Education, Columbia University, New York. Director of services for blind children, Atlanta school system. Founder: Resources for the Blind Philippines and Resources for the Blind International.

Aaron Richmond, United States - Self-employed online English teacher.


---
Test administration and interpretation

Kriza Caisip, Philippines - Licensed psychometrician (administers and interprets psychological tests). Former intern, Resources for the Blind.